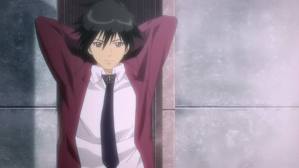 ==
Kurai Ryuno

Age:

Unknown

Gender:

Male

Eye color:

Blue-Grayish

Beyblade:

Guardian Ra
Biography==
He found this blade when he was 6 and started using it when he got older it evolved into Mercury Ra and it was able to win a lot and also strengthen him to the max.
Appearance
Edit
He is tall and wears a red school dress coat and black dres jeans with a tie. He has chiseled features and his blue-grayish eye's along with his black hair
Personality
Edit
He has a nice personality nice and arrogant and proud and honorable but mostly brave.
Ad blocker interference detected!
Wikia is a free-to-use site that makes money from advertising. We have a modified experience for viewers using ad blockers

Wikia is not accessible if you've made further modifications. Remove the custom ad blocker rule(s) and the page will load as expected.